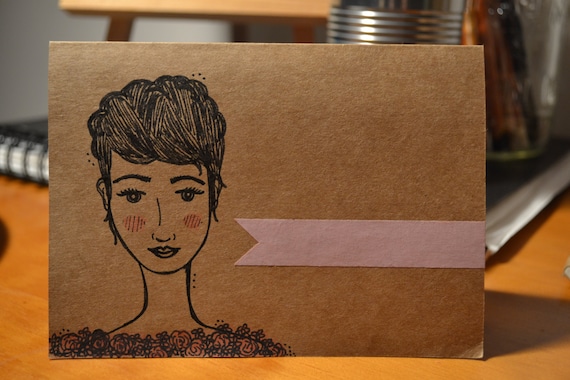 It's no secret that I love Etsy. It has long been one of my favorite sites to peruse for beautiful things that I don't necessarily need (aren't those the best things?). It's also the home of my little shop. But this shop isn't about shameless self-promotion, though I'm not above that 🙂
I just think that the whole idea behind giving non-professional artists a place to buy and sell their handmade goods is so amazing. Not all people who call themselves artists went to school for it, or even do it full-time. And not all of them have the connections to really get their work out there. I know that personally, I don't always have the confidence or drive to show my art to people, even my friends, because I'm by no means an art genius or a "professional". I make what I love, and I hope that other people will enjoy it too. Having a shop on Etsy makes it SO easy to upload pictures and price what I've made so that anybody can see or purchase them. How cool is that?? And as much as I want to sell what I make, it honestly just makes me so excited that people look at it. Is that silly? I have no idea, but it really does make me smile. So anyway, I thought I'd post pictures of some of my current favorite finds, with links to the shops they come from, of course. Click on the pictures to give these people a visit if you like what you see!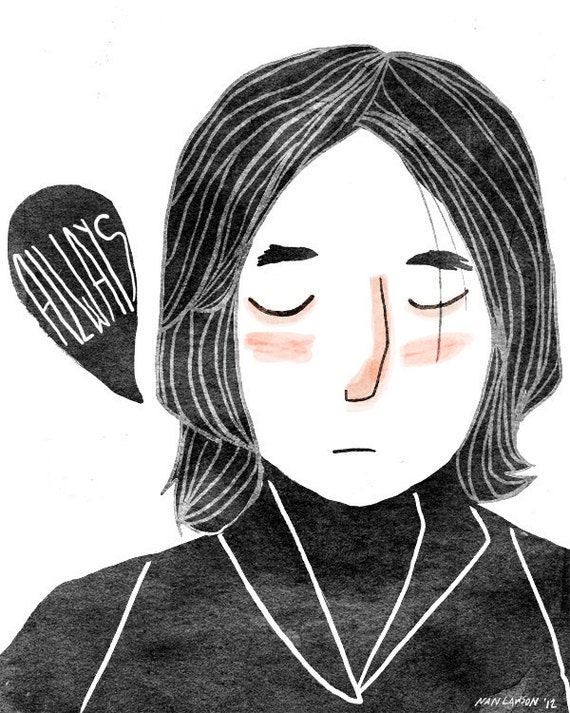 1. "Always" print by Nan Lawson. She is one of my absolute favorite current artists, and every single one of her prints is adorable. She mostly does portraits of pop culture, movie, or book characters. This one, of course, is of Professor Snape from the Harry Potter series. He is my favorite character of the whole series – sullen, strict, and heart-achingly loyal. I've been wanting to add this print to my collection for a few years now…Feel free to gift it to me 🙂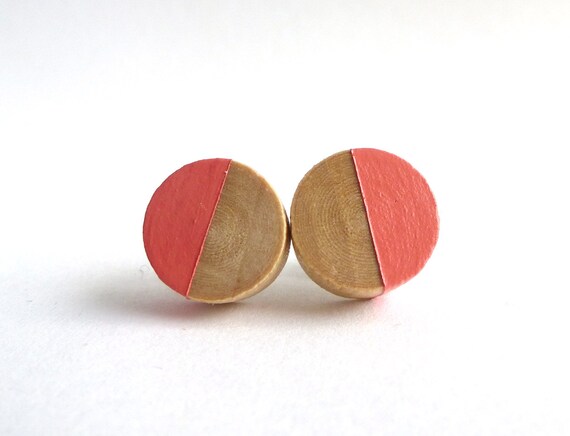 2. Coral-dipped Wooden Stud Earrings from Paragraphloop. This shop has so many unbelievably cute products, for real. Everything they sell – from jewelry to boxes to bowls – is made from wood and dipped in paint. I love the paint-dipped look, so when I saw these earrings I was smitten. Also I love anything that is coral, so there's that.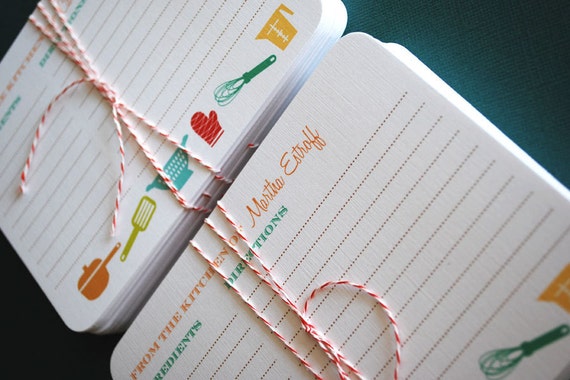 3. Recipe Cards from Invita Paper Studio. I just love recipe cards. I'm not a super brave or exciting cook; I tend to stick to the same few recipes when I'm not eating super-easy stuff like grilled cheese or scrambled eggs. What can I say, cooking for one is enthralling. But I still do love collecting recipes for the times I do cook something a little more complicated, and for all the baking I do. Do I have recipe cards? Yes. Lots. Would I like more? Certainly!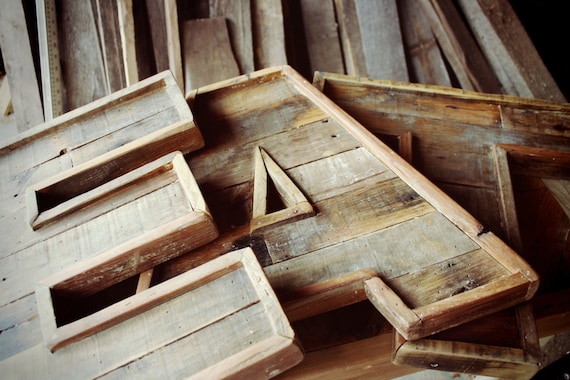 4. Reclaimed Wood Marquee Letters from Son of Whale. Not only are these wooden letters incredibly gorgeous, but the sellers have such a sweet story: all of their profits are to raise support for their adoption of a little girl from Japan. They have a link to their blog in their shop description. A beautiful product for a very worthy cause!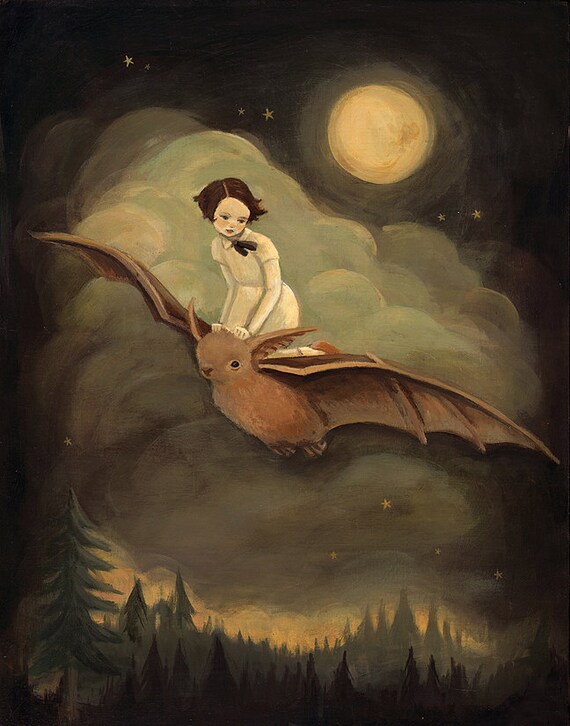 5. "Flying by Night" Print by Emily Winfield Martin of The Black Apple. Another one of my very favorites. I love this girl's work and I have two of her prints in my home already. And her book. I'd cover my walls if I could. Everything she does is so beautiful and the fantasy worlds and back-stories she comes up with for all of her paintings are so creative. If you love children's literature/art like I do, you must pay her a visit.
See anything you like?? I know my style's a little eccentric, but Etsy has so much more to offer even if art prints and recipe cards aren't your thing. Next time you want to buy a gift for a friend or something special for yourself, try supporting an individual artist instead of hitting up a big chain. (Target, I don't mean you. Everyone else but you. You are everything.)
More cards coming to my shop this week!
t.elyse